Become a Patron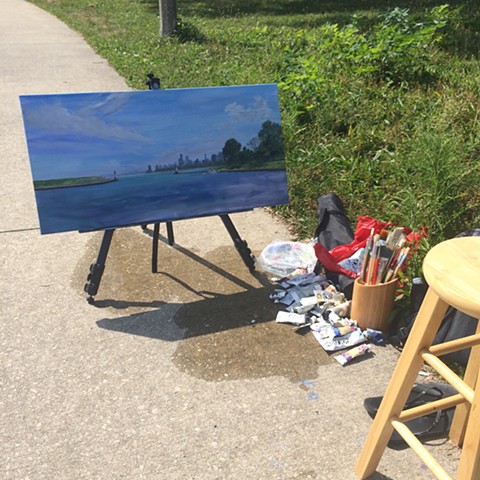 What is a Patron?
What do Michelangelo, Leonardo da Vinci, Shakespeare, and Beyonce all have in common? These incredible artists all had patrons. Patrons have a passion for supporting artists because they are acutely aware that artists contribute to creating culture. Patrons want to be a part of that legacy. Like artists, they believe in what is beautiful and have the vision to entrust the documentation of beauty to the artists of their day. Patrons can support individual artists through financial gifts, sponsoring a specific project, offering services to assist artist businesses, and much more!
Are you looking for a meaningful way to support the arts? Become a Two Squares patron today! Scroll below to learn more!

Find the perfect Patronage for you
Bricks and Mortar Patron
Give an unrestricted gift. Artists often trade goods and services within the industry, sometimes what bogs down an artist the most is paying application fees, purchasing materials in advance, keeping the lights on - unrestricted gifts help artists fill the gaps in between projects. These gifts help create a sound foundation for art endeavors!
Red Clay Patron
Heart of the earth, gift an item from the wish list to keep the vision going!
Wish List
DSL Camera
High fire Kiln
Stoneware Patron
Sponsor a specific Two Squares project.
$25 offsets material fees
$40 Bag of clay
$100 Canvas, Paint, Brushes
$250 Booth Fee
$380 Studio Fees
$500 Start-up Funds for Teaching Workshops
Porcelain Patron
Critical for helping the artist develop new bodies of work this sponsorship supplements income. It is the equivalent of sponsoring a residency, to allow the artist to develop her work. This level sponsorship goes towards room, board, and transportation.
Host an Artist Stay
Do you live near somewhere beautiful or a have summer home not in use? Invite the artist to come paint and draw on or near the premise of your favorite places. Artist stays provide the artist with new inspiration and the opportunity to create new paintings. Terms of stay are prearranged with the artist and custom to your location.
For more Details contact Christina Villa today or Venmo @TwoSquaresStudio